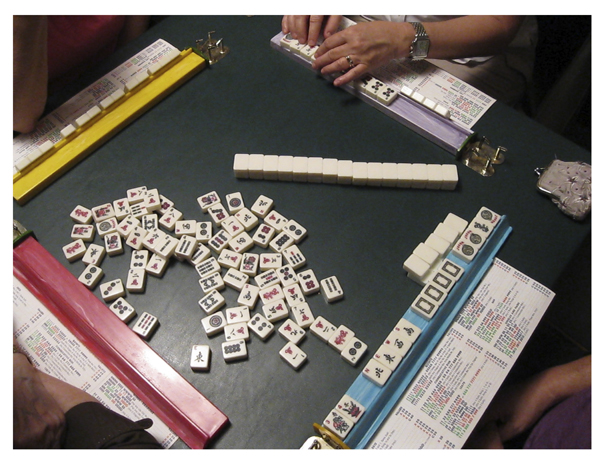 Mah Jongg is played weekly in the Masters with all residents welcome. Play is held at a different home each week on Monday's from 1-4 PM and takes place year round excluding holidays .
If you would like to join, please contact Mary Demeules at:
239-908-7663 or mbd46@comcast.net
Upon joining, you will receive a weekly email from the hostess on the next weeks event location. There is a maximum of three tables (12 players) with two more players who rotate in.
New players are initially placed on a substitute list and all level players are invited to join.