AGENDA
2:00 – Golf scramble: arrive at 1:45
3:30 – Putting contest on putting green; open to all
4:30 – Vista Room & Bar: social hour with appetizers
5:30 – PSG&RC remarks: Travis Childers – Assistant Club Manager
6:45 – Dinner: Vista Room
6:50 – Don Jancin – General communications
7:00 – Terry Mountford – Community Bocce
7:10 – Dikran Ohannessian – President, Masters Board of Directors
Details
Golf Scramble
The shotgun start begins at 2:00 on the Lakes Course. Please be at the golf range and ready to play no later than 1:45. There will be prizes for closest to the pin on Hole #2 & Hole #6 for both women and men.
Golf Putting Contest
Golfers can proceed to the putting green after play. Non-golfers should arrive at 3:30. Please bring your putter and two golf balls.
Method: proceed to hole marked # 1. The committee starter will give you a scorecard for completion. Hand-in your completed scorecard to committee members at easel for logging.
Golf Cart Parking
The Pro Shop recommends parking all carts up on the range directly behind the putting green when attending event.
Masters Golf Tee Assignments
This list is accurate to the best of our ability. Since first posted, some participants have withdrawn, others have signed-up, and changes are ongoing. The final version may not be available until Tee Time. Last update: 11/5/2021 3:25 PM
NC = No Change
7-Nov-21
PLAYERS
Hole #
STATUS
Roger & Carol Roberts
1A
NC
Lanny & Katy Maness
1A
Ric & Jan Ellis
1B
NC
Bill Wagner & Barbara Reece
1B
Norm & Ann Zeig
2A
NC
Jim Wilson
2A
Robin Greenwood
2A
Al Scott & Pam Venosa
2B
NC
Kevin Carey
2B
Russ Frith
2B
Dusty & Kathy Rhodes
3A
NC
Erich Knehans & Cheryl Nabhloz
3A
Ed & Emma Mayuga
3B
New
Ben & Carmelta Albano
3B
John Scott & Sara Jackson
4A
NC
Lamar &Joan Stoltzfus
4A
Frank & Jean Lee
4B
NC
Ron & Betsy Hartley
4B
Leigh & Betsy Wells
5A
NC
Bill & Sharon Ellis
5A
Rich & Diane Calcasola
5B
NC
Roger & Linda Farmer
5B
Bill & Kathy Straub
6A
NC
Chuck Bendetta
6A
Bill & Letta Maxwell
6B
NC
Brian & Kathy Sherlock
6B
Larry Hannah & Michel Towey
7A
New
Phil& Jackie Sherman
7a
Bruce & Monika Clark
7B
NC
Jim & KathyLeonard
7B
Mert & Pat Becker
8A
NC
Michael & Lynelle Moscaritolo
8A
Ken & Nancy Freeman
8B
New
Michael & Pris Thibodo
8B
George Cheatham & Jean Duggan
9A
NC
Jim & Gwen Swanger
9A
Terry Mountford
9B
New
Nelson Burr
9B
Basil & Eileen Mawbey
9B
Dinner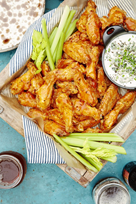 We have a Tailgate Menu in keeping with the fall season. The cost is $26++ per person and charged to your club account.
Wagyu Cheeseburger Sliders Ketchup, Mustard, American Cheese, Pickle Chip, Brioche Bun
Tailgate Wings Buffalo, Garlic Parm, Barbecue, Crisp Celery, Blue Cheese and Ranch Dressings
Char-grilled Smoked Kielbasa Bites Beer Mustard, Spicy Mustard, and Traditional
Sideline Nachos
Crispy Corn Tortillas, Queso Con Chorizo, Roasted Chicken, Caramelized Onions, Chopped Cilantro, Olives, Immokalee Tomatoes
Baked Pulled Pork Mac N Cheese

Tater-Tots
Sea Salt, Cracked Pepper, Ketchup, Special Sauce
Char-grilled Seasonal Vegetable Display

Chef Attended NFL "Sundae" Bar Assorted Toppings, Flavors, and Sauces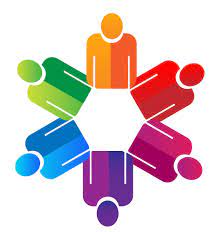 Committee Members:
Don Jancin, Roger Roberts, Carol Roberts, Ric Ellis, Jan Ellis, Ben Bachrach, Anina Bachrach, June Roberts