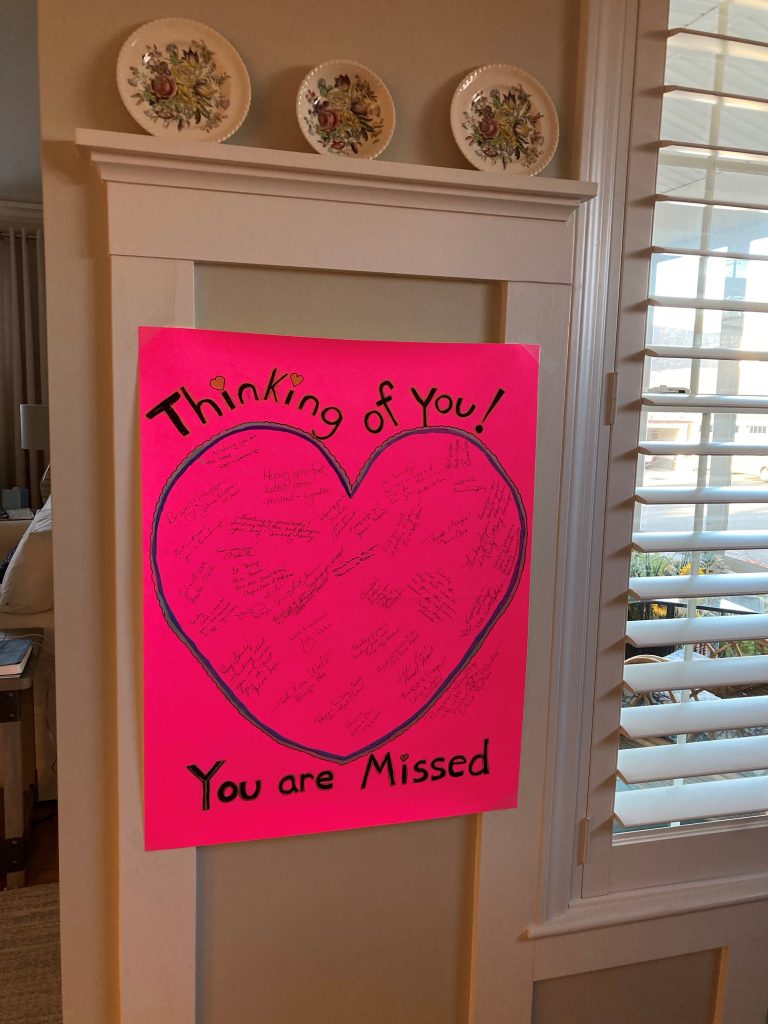 Many of you took time to sign the Thinking of You card created by Robin Zeig Greenwood at the Masters Welcome Back Party.
Below is the note of thanks from Sandy & Doug MacLeod:
We are so appreciative of all our neighbors in the Masters community and their
expression of caring, concern and prayers for Sandy and our family during this difficult time.
How great it is while going thru these sometimes dismal days to receive a poster card like this one you all sent, it lifts our spirits and encourages us thru the hard times.

The Lord has really blessed our lives in so many ways and one of them is allowing us to be part of the Masters community.

Thanks to each one and may God richly bless you all.
Doug and Sandy