On Sunday, October 30, 2022 a party organized by Kathy Rhodes and Kathy Sherlock was held Outdoors at the Pelican Sound Park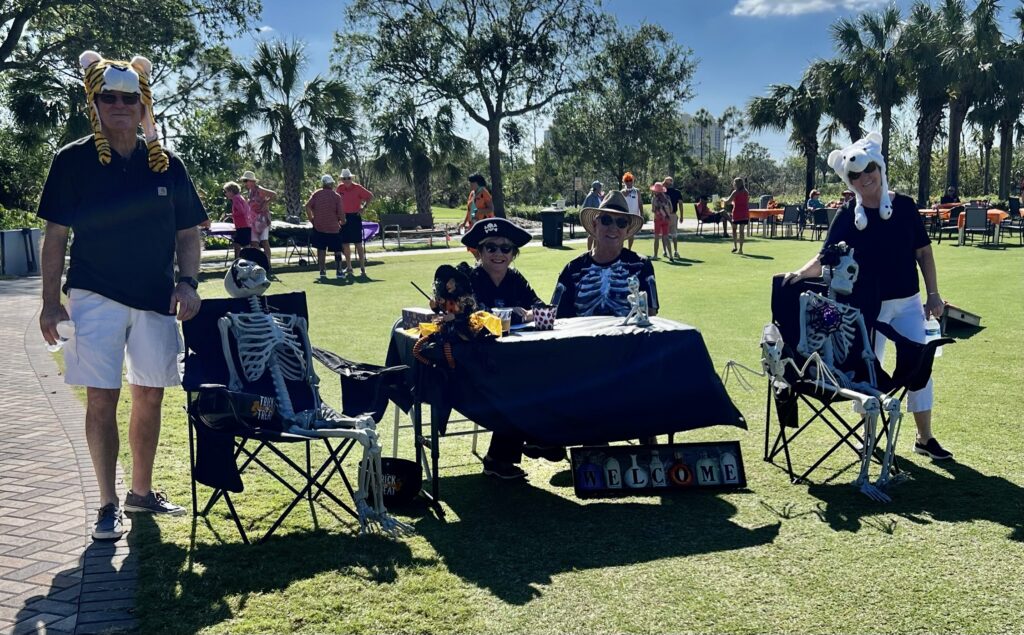 The Halloween-themed party featured great food, lawn games and contests from 3-6pm. About 70 residents attended.
Many wore costumes, Halloween colors or funny hats in the spirit of the holiday.
Several people brought decorated pumpkins which were set on a display table.
Based on votes by the party attendees prizes where awarded for best costumes and best decorated pumpkins in the categories of Funniest, Most Creative, and Scariest!
Food was delivered by Texas Tony's at 4:30 and included BBQ Ribs, Smoked Chicken, Sliced Brisket, Pulled pork, Mac and Cheese, Baked Beans and Coleslaw…and a cookies for dessert.
Click here for photos of the event taken by Anina Bachrach